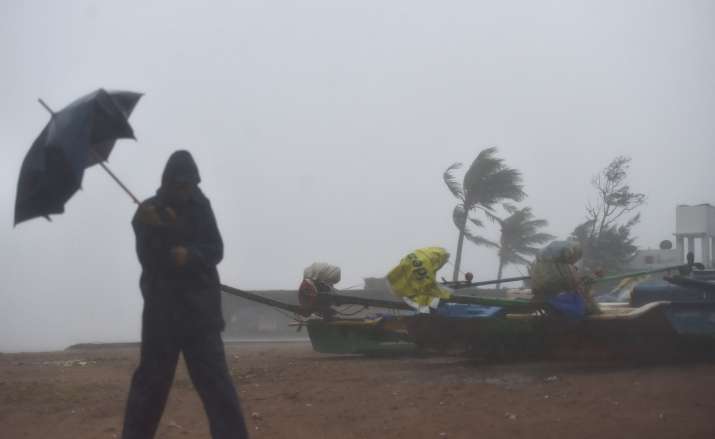 Cyclone Nivar has made landfall as a severe cyclonic storm, the India Meterological Department said late on Wednesday. Landfall process of severe cyclonic storm Nivar has started, S Balachandran of the weather department in Chennai told news agency ANI. Coastal Tamil Nadu and Puducherry are witnessing heavy rainfall as the severe cyclonic storm hit the region.
Wind speed may reach upto 145 km per hour, the Regional Meteorological Centre in Chennai had said earlier.
Operations at the Chennai airport have been suspended till 7am Thursday. "Forty-nine flights that were scheduled for tomorrow have been cancelled. We will monitor the situation and decide on the further course of action for November 26," said IndiGo.
Tamil Nadu has declared a public holiday while Puducherry has imposed Section 144 for three days. Nearly 1,200 National Disaster Response Force (NDRF) rescue personnel have been deployed in Tamil Nadu, Andhra Pradesh and Puducherry and 800 others are on standby.
Prime Minister Narendra Modi tweeted and assured all possible support from the Centre.
"Spoke to Tamil Nadu Chief Minister Shri Edappadi K Palaniswami and Puducherry Chief Minister Shri V Narayanasamy regarding the situation in the wake of Cyclone Nivar. Assured all possible support from the Centre. I pray for the safety and well-being of those living in the affected areas," the Prime Minister tweeted in English and Tamil.
Cyclone Nivar LIVE Updates:
11:15 pm: Very severe cyclonic storm Nivar now lies about 50 km east-southeast of Cuddalore, about 40 km east southeast of Puducherry. Landfall process commences. Centre of Nivar Cyclone to cross coast near Puducherry within next 3 hours, says MD
Read