Since the usage of internet is skyrocketing nowadays, Jio has introduced a 30-day free trial for its JioFiber internet service in India. The 'no condition' free trial is meant for new customers in the country and brings a number of perks. Read on to know more about it.
JioFiber free trial, revamped plans
The JioFiber free 30-day trial will provide users with 150 Mbps speed and unlimited data. it also includes additional services such as a 4K set-top box with free access to top 10 paid OTT apps, and free HD voice calling. If the users aren't satisfied with the internet service, he or she can easily unsubscribe.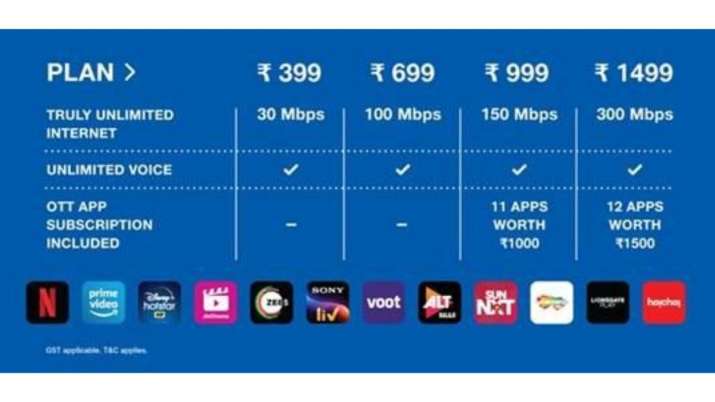 Read more