Philips launches new range of Soundbars and Portable Speaker systems in India, starts at ₹4,990 ($68)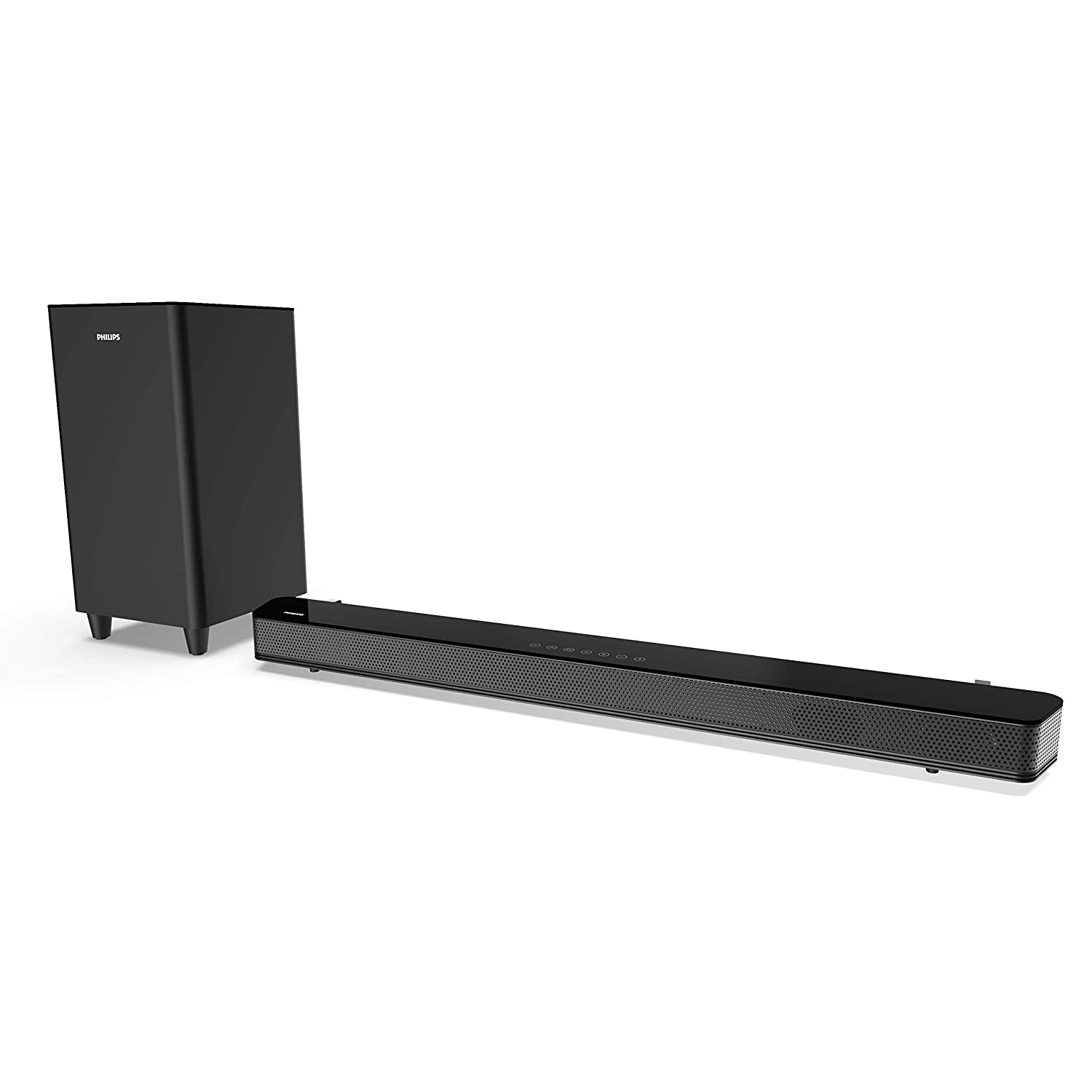 The top of the line HTL8162 Soundbar comes with a glass design and a touch panel. It has a robust metal grille for a clearer sound. It connects to TVs through HDMI ARC, has a 160W output, and a wireless subwoofer. Slightly priced lower, the HTL8120, HTL8121 have integrated subwoofers. Although they connect similarly to TVs using HDMI ARC, the output for them is limited to 120W. Moving on, the rest of them are affordable soundbars which are 2.0 channel audio systems. They have Bluetooth streaming with HTL1042, and HTL1020 having output up to 40W and 20W respectively.
Philips Portable Speaker systems features
Next, the company also unveiled portable party speaker systems. These three models are namely-TANX200, TANX4105, and TANX4205. The highest of all is the TANX200 which offers 14hrs playback time. It has 2×2-inch tweeters and 2×5.25-inch bass drivers. There are 2xmic inputs(3.5mm), and 1xguitar input(6.3mm). It also has a carry handle for toting, and buttons on top for volumes, control, lights. The other two models are economical, support light effects, wireless mic, and trolley for movement.
Soundbars Prices
HTL8162- ₹19,990($272)
HTL8121- ₹16,990($231)
HTL8120- ₹14,990($204)
HTL1042- ₹7,990($109)
HTL1020- ₹4,990($68)
Portable Speaker systems Prices
TANX200- ₹25,990($354)
TANX4205- ₹21,990($299)
TANX4105- ₹18,990($256)
Source