Russian airbus with 230 passengers suffers bird hit, makes emergency landing in corn field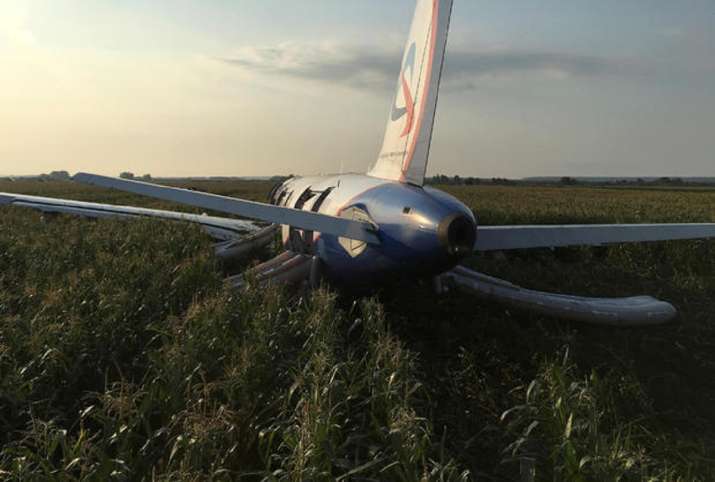 A Russian Airbus was forced to make an emergency landing in a corn field Thursday after it hit a flock of seagulls. The incident was reported from Moscow. There were no immediate reports of serious injuries.
According to officials, the plane - Ural Airlines A321 had 226 passengers and 7 crew members onboard and was flying from Moscow's Zhukovsky airport to Simferopol in Russia-annexed Crimea.
Read