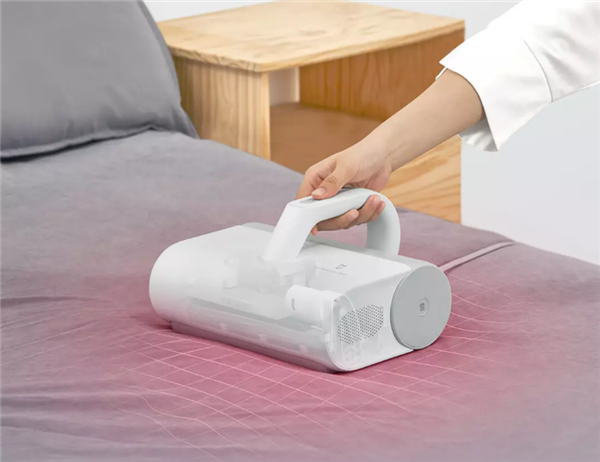 The MIJIA Wireless Mite Eliminator adopts an high-speed motor with a rev of 85,000 rpm. The suction is quite powerful pressure of 16kPa. But this new wired version comes with a 2300 rmp electric roller brush supplemented by 12000Pa strong suction power.
It adopts a 20cm open large suction port design, which fits the surface of the mattress and increases the effective mite removal area. The large curved handle and double rollers on the rear makes the touch more comfortable.
The device has up to 99.9% UV-C sterilization rate. The device has a 50°C hot air dehumidification which will wipe out dust mites and bacteria.
The MIJIA Mite Eliminator is a cleaning roller brush at the suction mouth. The independent motor drives the roller brush to rotate at a high speed and beat at the same time. The high frequency beats the surface of the fabric 10,000 times per minute so that the mites hidden in the deep and tightly connected to the fabric fibres can be easily eliminated.
Read more