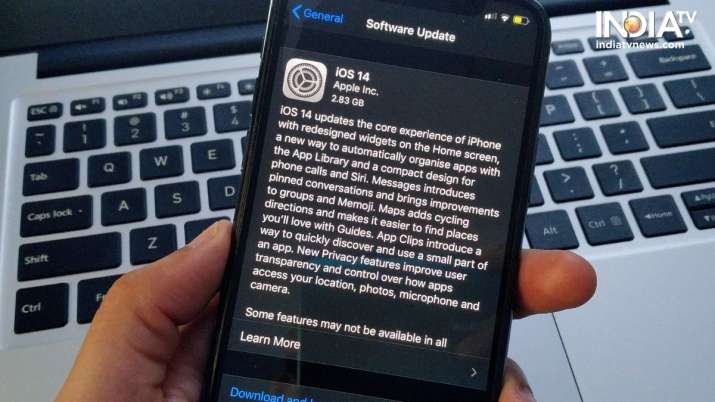 As announced by Apple, iOS 14, iPadOS 14 ( new versions of operating systems for iPhone and iPad) have now started rolling out for users globally, even in India. Both the iOS 14 and the iPadOS 14 bring in a number of new features for users. Read on to know how you can download it now.
How to download iOS 14 on your iPhone?
You need to follow a couple of simple, hassle-free steps to get iOS 14 on your iOS device. Here are the steps:
>
Head to the Settings app on your iPhone
>
Scroll down a bit and then tap on the 'General' option
>
Go for the 'Software Update' option
>
Once open, you will now see the new iOS 14 update notice with all the details such as the size of the update, features, and terms & conditions
>
Now, you need to select the 'Download and Install' option, follow the prompts, and you re good to go. If you have opted for 'Download iOS updates automatically,' then you will just have to install the new iOS 14 update
>
Once the Install option is tapped, your iPhone will restart and it will take a couple of minutes to complete the process
The aforementioned process is applicable for iPadOS 14 as well.
Read