FIFA Best Awards: Ronaldo and Messi nominated for men's player award, Rapinoe and Morgan for women's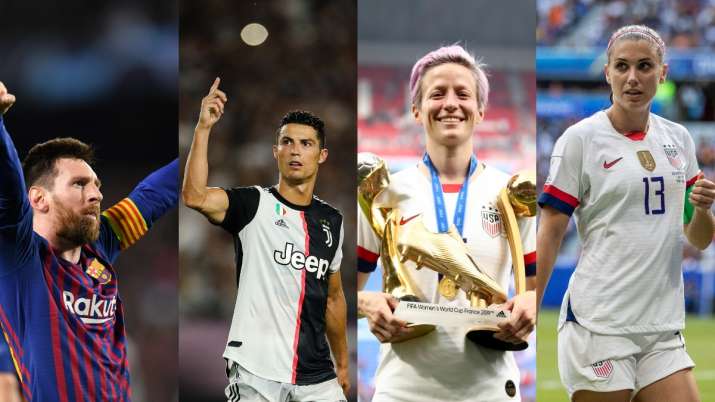 Cristiano Ronaldo and Lionel Messi are among 10 nominees announced by FIFA on Wednesday in the run for the Best FIFA Men's Player award.
Premier League side Liverpool, crowned in UEFA Champion League last season, saw Sadio Mane, Mohamed Salah and Virgil van Dijk in the list, the Xinhua news agency reported.
Other contenders for the award were Dutch hopefuls Frenkie de Jong and Matthijs de Ligt, Eden Hazard, Harry Kane and Kylian Mbappe.
Read more