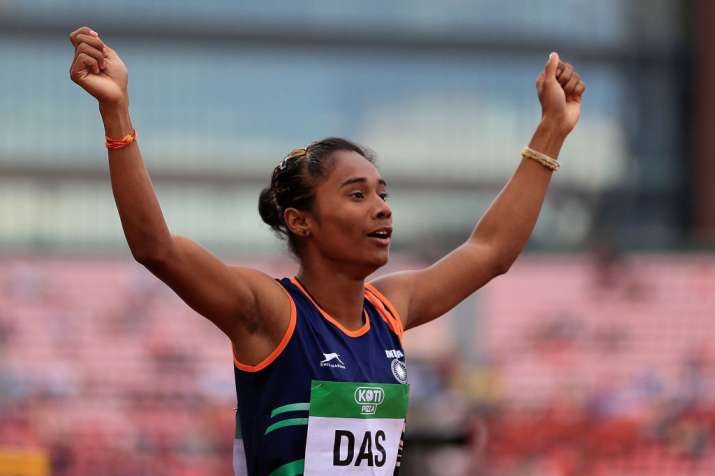 Hima Das clinched her fifth gold medal, marking a winning return in the 400m race event. Das recorded a season-best 52.09 seconds at Nove Mesto nad Metuji Grand Prix in the Czech Republic.
Hima had been continually participating in the 200m race events, and this was her first 400m since the Asian Championships earlier this year in April. However, she failed to complete the race, owing to back spasms.
The 400m race is expected to be the first-choice event for Hima Das at the Tokyo 2020 Olympics, and the win earlier today will provide her a big boost in her preparations.
Read