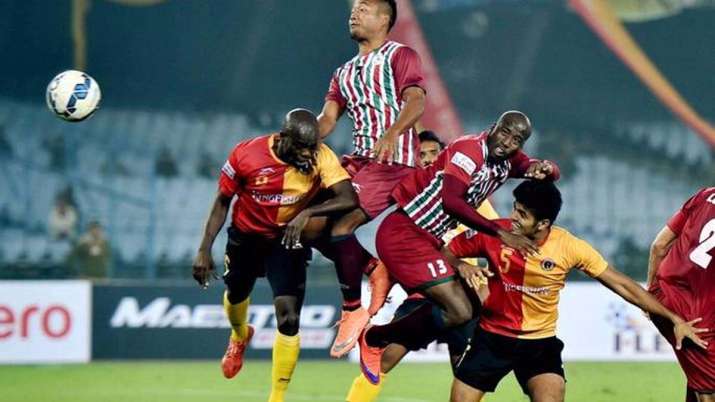 ATK Mohun Bagan and East Bengal may cross swords the only time in the upcoming season in March next year when the West Bengal football association (IFA) is planning to stage the Calcutta Football League Premier Division.
Mohun Bagan's merger with ATK meant that the Indian Super League is likely to miss out on the fever-pitched Kolkata derby, as their arch-rivals East Bengal are almost certain to remain in the second-rung I-League for the upcoming season.
"We will hold a meeting with the Premier Division clubs tentatively on Wednesday to chalk out the details. We are looking at the window from February last week to March," IFA general secretary Joydeep Mukherjee told PTI on the sidelines of Football Lovers' Day.
Read