Sachin Tendulkar receives best Laureus sporting moment award for 2011 World Cup victory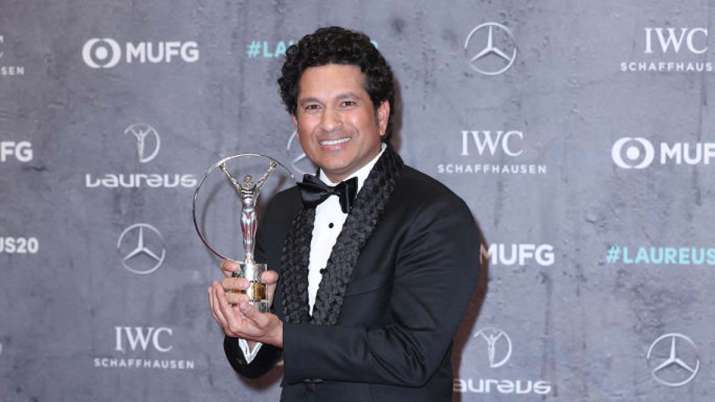 Former India batsman Sachin Tendulkar winning the 2011 World Cup won the Laureus Sporting Moment of the Year 2000-2020. The sight of Tendulkar, the world's leading run-getter, getting carried on the shoulders of his teammates at the Wankhede Stadium when India beat Sri Lanka in the final of the World Cup, remains one of the most iconic images in the history of Indian sports.
South African female amputee swimmer Natalie du Toit, who became the first female to qualify for the able-bodied Olympics in Beijing in 2008 was expected to give Tendulkar stiff competition but the former India batsman emerged winner by receiving maximum votes. He was honoured by tennis legend Boris Becker and former Australia cricket captain Steve Waugh.
Read more