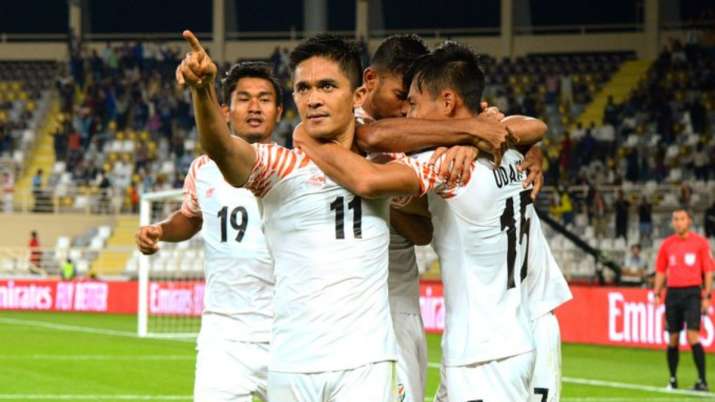 When the Indian team travelled to Pakistan to take part in the National Bank Football Cup, Sunil Chhetri was unsure if he would even make his debut. However, when Sukhwinder Singh, the-then Indian coach, announced the playing XI, Chhetri's name was right at the top - as a forward.
Early in the second half of the game, Chhetri faced a rough tackle to the shins. He limped but stayed on the pitch. Two minutes later, he scored off a rebound from Climax Lawrence to score his first goal for India.
In euphoria, he ran to celebrate in front of Pakistan fans, thinking they were Indians.
The moment may have been laughed-off in the dressing room, but it also marked the beginning of a stellar international career which continues to stay strong today. It has been 15 years since the day, and Chhetri continues to lead the Indian line-up with the captain's armband.
Read more