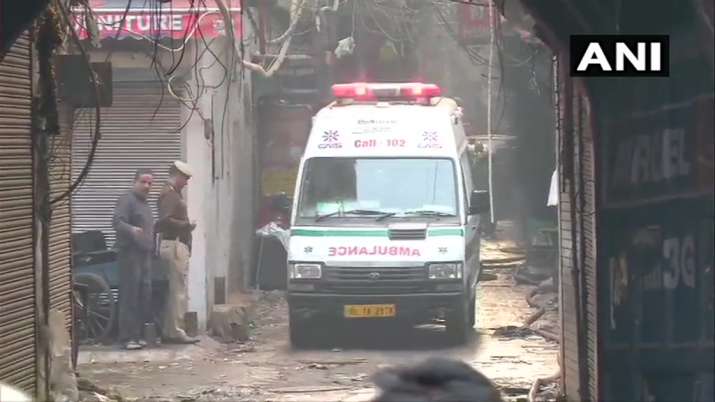 35 people have died and over 50 rushed to hospital as major fire broke out in Delhi's Filmistan at Rani Jhansi Road. As per reports 10 people have died in the incident and over 50 people were rushed to the hospital as a four storey building caught fire.
The doctors at LNJP hostpital have confirmed that over 50 people have been admitted to the hospital while 35 people have died in the incident. Some patients have also been admitted to the Safdarjung hospital.
Special emergency team has been created in the LNJP hospital to take care of the patients being brought in by the ambulances. The police sources have told us that the death toll could rise in the coming hours.
Read more