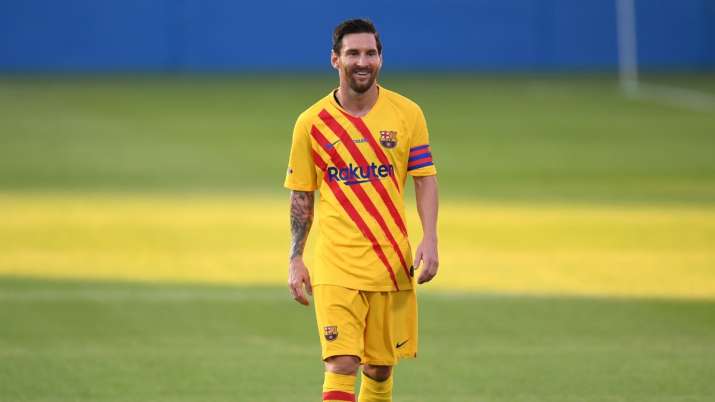 Hobbled by crises on the field and among its fed-up club members, Barcelona never wavered in its commitment to Lionel Messi despite mounting financial struggles brought on by the pandemic-induced global economic slowdown.
A drop in revenues has forced Barcelona to jettison players for very little in return to lighten a salary burden that had become unsustainable during a recession and amid increasing uncertainty.
But Barcelona's vice president of economic affairs says that the club never considered selling Messi when he demanded to leave regardless of the acute financial difficulties the Spanish club is facing.
Messi meant far too much for both fans and the club's long-term future to contemplate selling him for some quick cash and savings, said Jordi Moix, Barcelona's board member charged with handling its finances.
"We never considered what the impact on the economy of the club would be if he left," Moix told The Associated Press in a recent interview. "(Messi) is a player who has been with the club for 20 years and is a central driver of the club, and we have to consider that with our sponsors."
Barcelona suffered a 97-million-euro loss ($115 million) last season, adding an economic crunch to the sporting calamity that the club endured when it finished the season without a title and a historic 8-2 loss to Bayern Munich in the Champions League quarterfinals.
Messi, now 33, costs Barcelona 100 million euros ($118 million) in wages and salary tax according to media reports that the club will neither confirm nor deny because of confidentiality agreements. His buyout clause stands at an untouchable 700 million euros ($828 million), but he could have likely fetched a hefty price if Barcelona had been willing to listen to offers.
Read