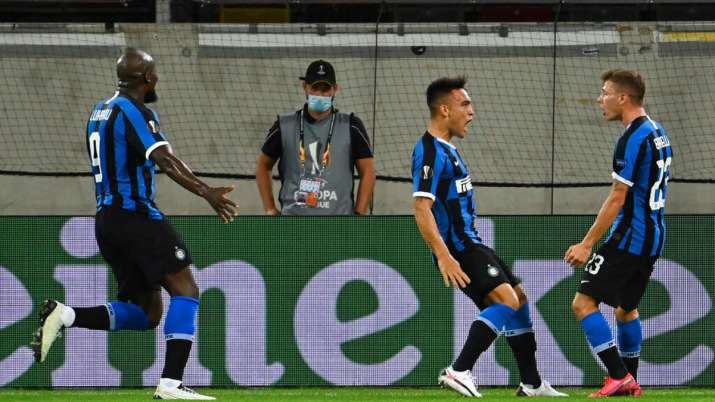 Inter Milan is back in a European final for the first time in a decade, and the Italian team is playing like it's never been away.
Lautaro Martinez and Romelu Lukaku scored twice each as Inter ended its wait Monday, demolishing Shakhtar Donetsk 5-0 in the Europa League semifinals.
Inter ground down Shakhtar in what was at first a tight, defensive game before scoring four times in the last half-hour. The Italian club will face five-time winner Sevilla in the final on Friday in Cologne.
Read more