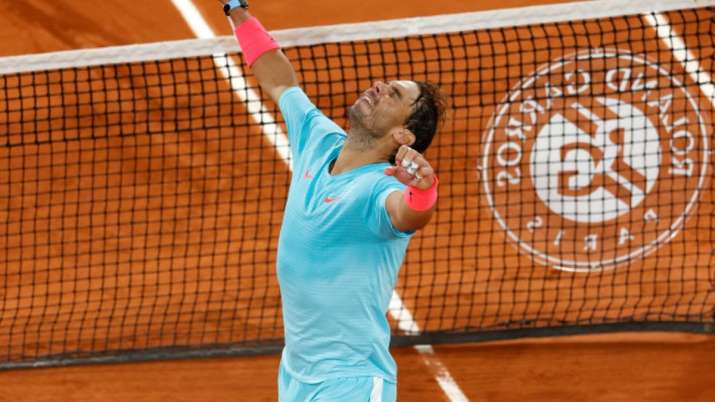 Add "latest-finishing match" and "13 semifinals reached" to the considerable roster of French Open records owned by Rafael Nadal.
The 12-time champion at Roland Garros withstood an early challenge from 19-year-old Jannik Sinner and pulled away to win 7-6 (4), 6-4, 6-1 in a quarterfinal that ended at nearly 1:30 a.m. on Wednesday on a windy night with the temperature in the low 50s (teens Celsius).
Competition can continue that deep into the night in Paris this year because it's the first time artificial lights are being used for play at the clay-court Grand Slam tournament.
"Of course it's not ideal (to) finish a match at 1:30 in the morning. But the problem is the weather. It's too cold to play. Honestly, it's very, very cold to play tennis, no?" Nadal said, calling it a "little bit dangerous for the body play with these very heavy conditions."
Their quarterfinal began after 10:30 p.m. on Tuesday. It was the last match of the day on a packed schedule at Court Philippe Chatrier, which included five contests instead of the usual four because one was postponed by rain a day earlier. And Nadal-Sinner also was delayed by No. 12 seed Diego Schwartzman's five-hour, five-set victory over No. 3 Dominic Thiem.
Read