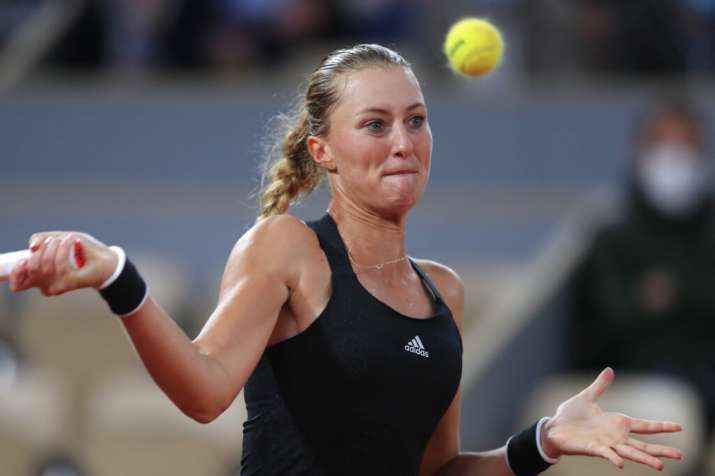 Kristina Mladenovic's first match since her nightmarish end to the U.S. Open produced another collapse and a controversial umpire's call at the French Open on Tuesday.
The French player lost to Laura Siegemund of Germany 7-5, 6-3 after serving for the first set at 5-1.
Mladenovic was furious with chair umpire Eva Asderaki for not spotting a double bounce on set point. During a 10-stroke exchange, Mladenovic hit a drop shot that Siegemund ran for and got back over the net -- although a TV replay showed the ball bounced twice. Mladenovic slowed up, looked confused, and wound up touching the net, which automatically gave the point to Siegemund.
"Mistakes are human but I don't see how the umpire can miss that. She didn't see a double bounce," Mladenovic said. "Unfortunately she will continue at Roland Garros, and I won't continue at Roland Garros."
For Novak Djokovic, though, his first Grand Slam action since his disqualification at the U.S. Open went as smoothly as can be.
Read