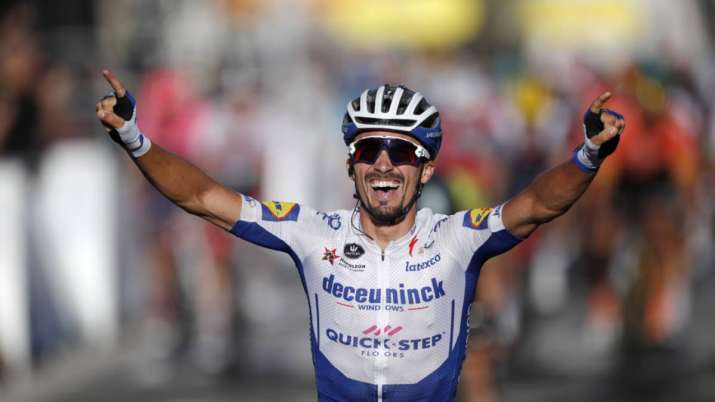 France's fastest showman on two wheels is back making a splash at the Tour de France and once again wearing the iconic yellow jersey.
Julian Alaphilippe, the rider who more than any other helped turn the 2019 edition into a thriller, again showered the Tour with his class and guile Sunday, poaching victory on Stage 2 in the picture-postcard Mediterranean city of Nice and taking the overall race lead.
A final burst of acceleration timed with precision enabled Alaphilippe to shake two pursuers and hold off the main pack of riders furiously gaining ground on the finishing straight.
Read more