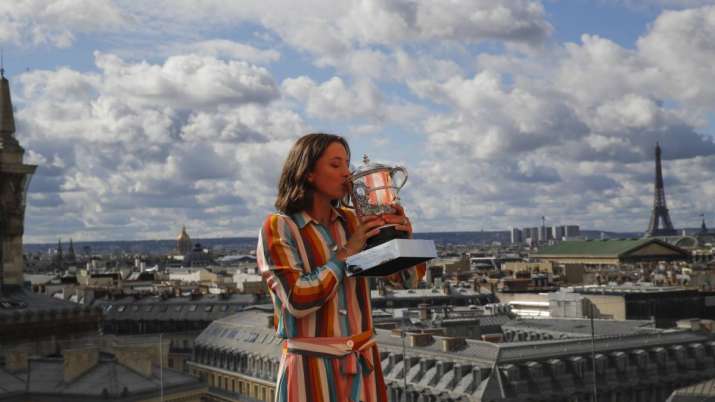 Iga Swiatek took note when Naomi Osaka was accumulating three Grand Slam trophies by age 22.
Swiatek also was paying attention, of course, when Bianca Andreescu won her first major at 19. And when Sofia Kenin added her name to the list of Slam champions at 21.
"For sure, it's, like, inspiring. I know that there are no limits," Swiatek, still just 19 herself, said Saturday after winning the French Open for the first tour-level title of her nascent career. "Even though you're really young, and you're an underdog, you can do a lot in a sport like tennis."
The old guard of men's tennis has been holding off the kids for years and years, with Novak Djokovic vs. Rafael Nadal in the French Open final Sunday just the latest example of the Big Three's hold on that segment of the sport. For the women, there is a whole new wave of talent breaking through, time after time, and it augurs a fascinating future.
Swiatek is merely the latest example of a fresh face with the talent to make her a factor for years.
Read