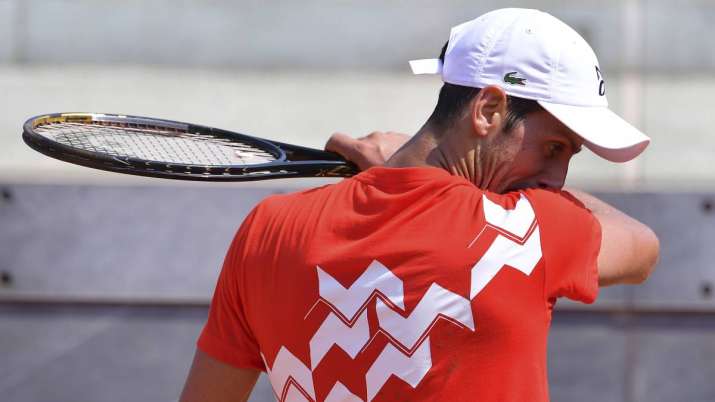 Novak Djokovic was being pushed so hard in the first set by Filip Krajinovic that he urgently needed somewhere to sit down and catch his breath.
Since it was 5-5 and not time for a changeover, he plopped down on one of the new boxes installed behind the court for players' towels — which are there because ball kids are no longer providing towel service amid the coronavirus pandemic.
It would take Djokovic quite a bit more work before he finally closed out the first set in 1 hour, 28 minutes and went on to finish off a 7-6 (7), 6-3 victory for a spot in the Italian Open quarterfinals for the 14th straight year on Friday.
"It was a great battle," said Djokovic, who is playing his first tournament since being defaulted from the U.S. Open. "Definitely one of the longest sets I've ever played. We went toe to toe. It could have gone a different way."
With the temperature on Campo Centrale soaring to 32 degrees C (90 F), Djokovic said "we both struggled physically in that first set."
Read