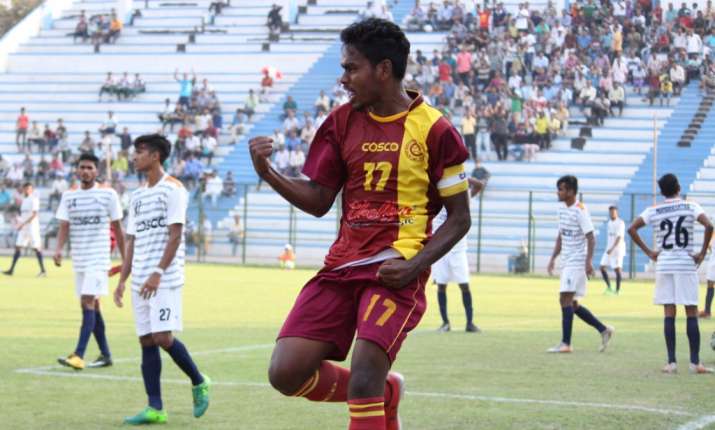 In far reaches of the interiors of Bankura district in West Bengal, football is a sport that enjoys immense popularity. Matches between local teams often draw a wholesome crowd. It would not have been more than a decade ago that a young boy named Jiten Murmu would go to these matches to support his favourite players.
Hailing from a tribal community, he was introduced to the sport early on and is now set to lead the lines for Bhawanipore FC in the I-League Qualifier slated to begin from October 8.
"It is incredible, now that I look back at my journey. We did not have a lot of means back then, but it was our belief and the love that my community shares for football, that eventually got me to where I am," Murmu said while speaking to i-league.org.
"We used to play with kids a few years older than us and that is how we quickly learnt how to make our way around the pitch. I'll always be thankful to my community for the support I got with progressing in my career. In fact, I want to win the I-League Qualifier and dedicate the victory to my people. That's what keeps driving me on at the moment. I'd love to see more kids coming out of the community and do well in football in the future. And if I can do my bit to inspire them to do so, I'd be more than happy," he added.
The Bhawanipore forward has not always been privy to an easy life. Son of a railway gatekeeper, Murmu and his family had to shift to Belmuri village in th
Read