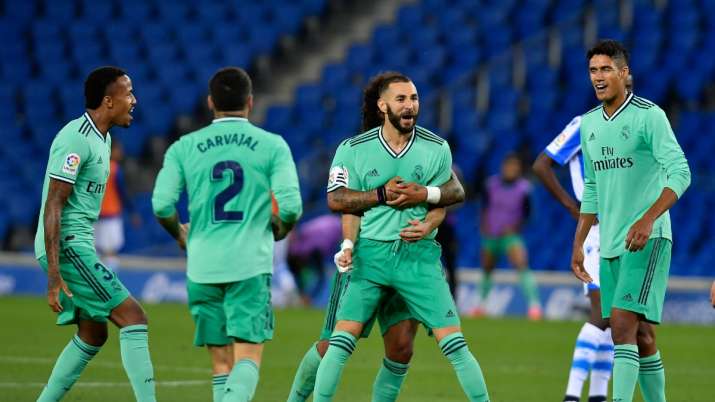 Real Madrid took advantage of rival Barcelona being the first to stumble after the Spanish league resumed, and retook the lead with a 2-1 win at Real Sociedad on Sunday.
Sergio Ramos and Karim Benzema scored second-half goals as Madrid moved ahead of Barcelona for the first time since the restart.
Ramos converted a 50th-minute penalty kick and Benzema added to the lead in the 70th to move Madrid in front of the Catalan club, which on Friday was held by fourth-place Sevilla to a 0-0 draw. Madrid and Barcelona are level on 65 points, but Madrid have a better goal difference and a better head-to-head record against its rival.
Read more