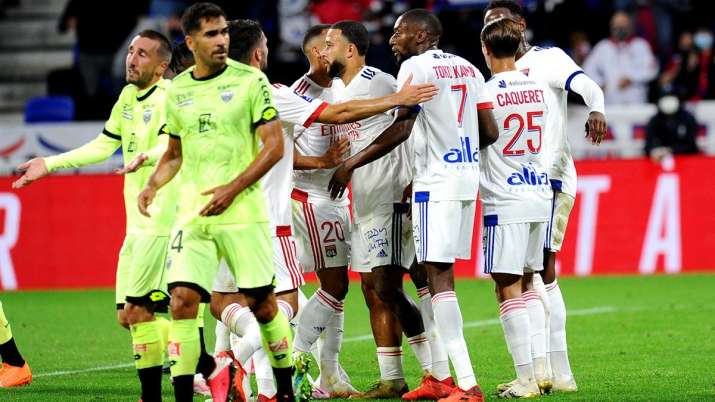 Memphis Depay scored a hat trick as Champions League semifinalist Lyon opened their French league campaign with a 4-1 home win against Dijon on Friday.
Lyon reached the last four of European football's top club competition last week, losing 3-0 to eventual winner Bayern Munich having squandered early chances.
Despite falling behind to forward Aurelien Scheidler's opening goal after 14 minutes, Lyon took control against the visitors.
Read more