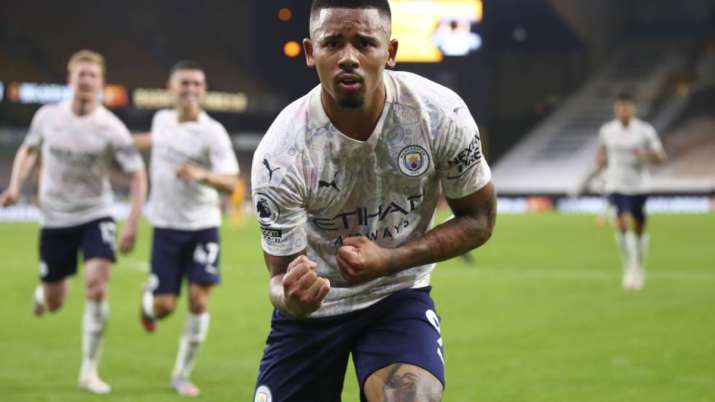 An abnormally short preseason and a lengthy list of injury and coronavirus-related absentees didn't stop Manchester City getting off to a fast start in the English Premier League on Monday.
City scored in the first half through Kevin de Bruyne and Phil Foden before weathering a fightback from Wolverhampton in a 3-1 win at Molineux.
With Liverpool — the defending champion and City's biggest rival for the title — already on two wins from two matches, Pep Guardiola's team was under pressure to avoid an early slip-up after starting the season late owing to its involvement in the latter stages of the Champions League in August.
"We know if the pace is the same as the last three years, it will be a hard job and we want to fight against them," De Bruyne said of City's impending title fight with Liverpool. "We make each other better and for me that is what sport is all about."
It was just 37 days since City's humbling loss to Lyon in the Champions League quarterfinals, and in that time, three players — Aymeric Laporte, Riyad Mahrez and most recently Ilkay Gundogan — contracted the virus.
Read