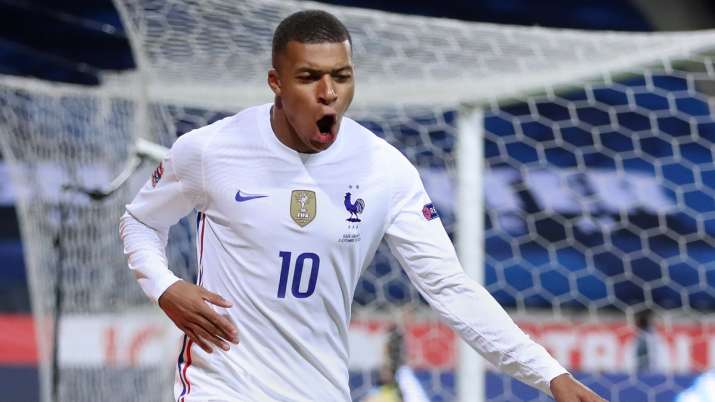 Kylian Mbappe scored the winning goal as France earned a scrappy 1-0 win at Sweden in the Nations League on Saturday.
The Paris Saint-Germain striker's 14th international goal came in the 41st minute but it could have been more comfortable for France, only for Antoine Griezmann to fluff a penalty right at the end. It was Griezmann's third straight penalty miss for France.
Mbappe cut in from the left and, after initially being tackled, he got the ball back off Kristoffer Olsson, feinted, and then curled the ball inside the post.
Read more