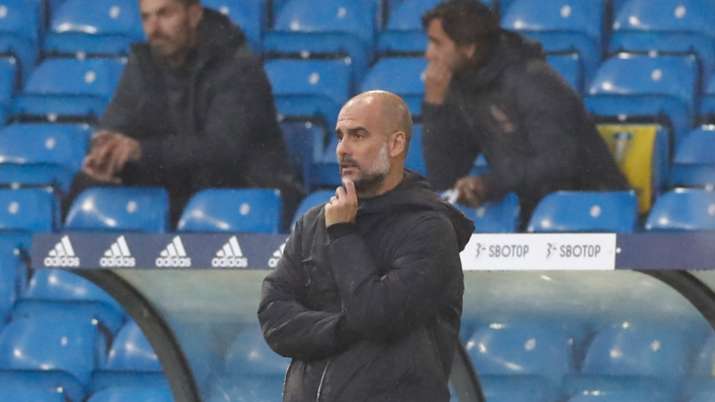 The most prolific team in England has, at least temporarily, forgotten how to score.
One of the more curious themes to emerge from the opening quarter of the Premier League season has been the toothless attacking output of Manchester City, which has mustered only 10 goals from its first eight games and is 13th in the 20-team standings.
This is the same City that plundered 102 goals last season, finishing the leading scorer in England's top division for the seventh time in the past 10 campaigns. The same City that has scored 303 goals across the past three seasons — 45 more than the next team on the list in that period, Liverpool.
So how can a team with such an attacking pedigree, with one of the most expensively assembled forward lines, and led by one of the most attack-minded managers in soccer history, be struggling to such an extent that they've scored five goals in the last six games and are behind the likes of Crystal Palace and Brighton in the Premier League goal chart?
"We are the same, but football is like this," City manager Pep Guardiola said after his team failed to score for the first time this season in a 2-0 loss at Tottenham on Saturday.
"Sometimes one season is completely different to another one. We will find a little bit the way to get better."
City is far from "the same," as Guardiola suggests, however. The team has been missing key ingredients which might explain its woes up front.
Read