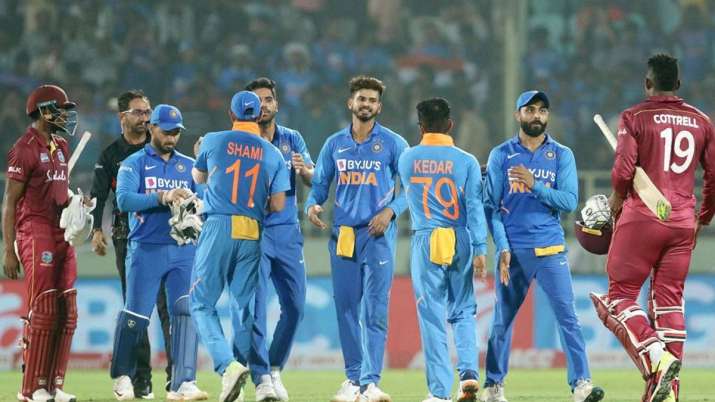 Rohit Sharma captivated with his languid brilliance in the company of an equally graceful KL Rahul before Kuldeep Yadav topped it up with a hat-trick in India's series-levelling 107-run victory against the West Indies in the second one-dayer here on Wednesday.
The Indian vice-captain hit his 28th ODI hundred -- 159 off 138 balls -- and added 227 for the opening stand with fellow centurion Rahul (102 off 104 balls) as India put up an imposing 387 for 5 in 50 overs.
Rishabh Pant (39 off 16 balls) and Shreyas Iyer's (53 off 32 balls) thoroughly entertaining 72-run stand in only four overs also provided the impetus required during a final flourish.
Read full