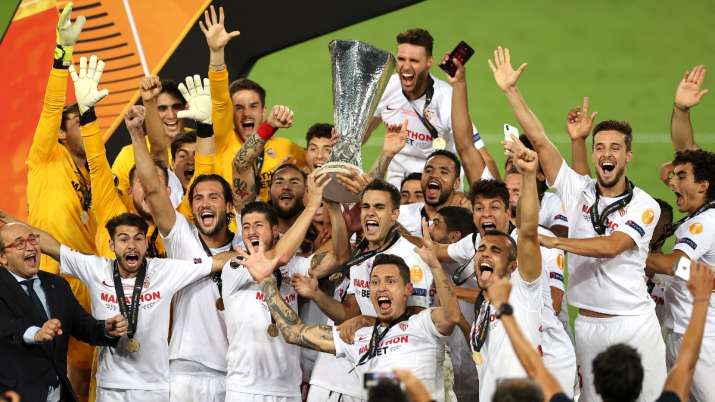 The longest Europa League season came down to a defender's spectacular shot and a striker trying to keep it out.
Instead of blocking Diego Carlos' overhead kick — which was going wide — Romelu Lukaku deflected it into his own net. That handed Sevilla a 3-2 win in the final Friday and a record sixth Europa League title.
And it gave Lukaku the distinction of scoring for both teams.
Read more