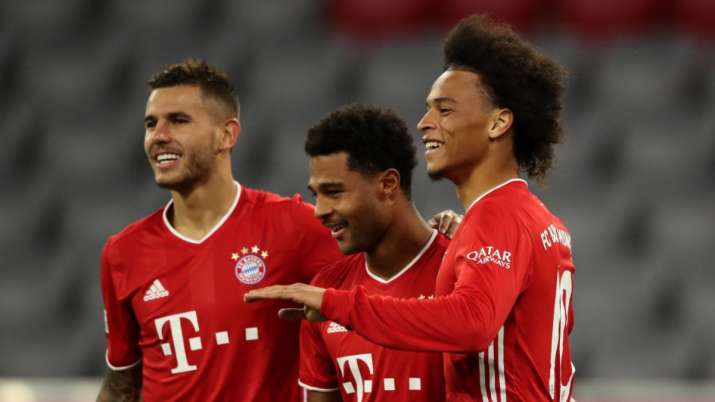 The coronavirus testing tent set up for Bayern Munich fans has a reassuring message on its wall: "Super Cup? Super Safe!"
Not everyone sees it that way.
This year's Super Cup is more than just a ceremonial opener for the European soccer season. If UEFA has its way, it will usher in a return for fans in the Champions League and Europa League, too.
But that entails supporters from Champions League winner Bayern Munich and Europa League champion Sevilla flying across Europe to play for a largely symbolic trophy on Thursday in the Hungarian capital of Budapest.
After a recent rise in coronavirus cases across the continent, UEFA's plan is coming under pressure.
Some leading German politicians fear the game could spread the coronavirus. Even the mayor of Budapest doesn't want fans at the game.
"If I had the legal possibility of deciding on this issue, the match for sure would be held behind closed doors," Budapest Mayor Gergely Karacsony told daily newspaper Nepszava for Wednesday's edition. "But I don't have the right, so the responsibility belongs to those that do."
Read