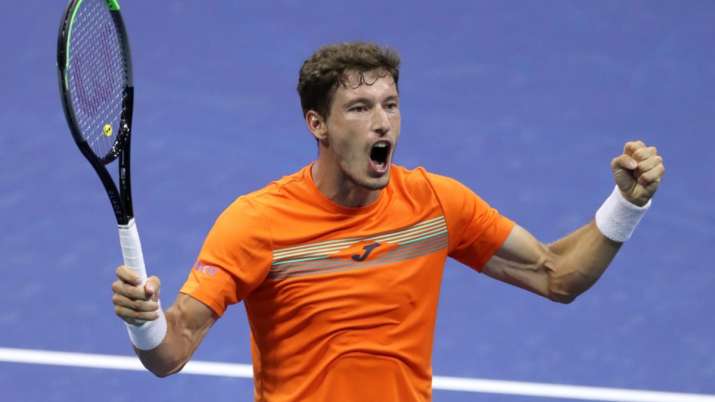 It took five sets and more than four hours, all the way until past 1 a.m. on Wednesday, for Pablo Carreño Busta to reach the U.S. Open semifinals for a second time.
That's a lot more work than he put in a round earlier.
One match after advancing when No. 1-ranked Novak Djokovic was disqualified in the first set, the 20th-seeded Carreño Busta expended a lot more energy and outlasted Denis Shapovalov 3-6, 7-6 (5), 7-6 (4), 0-6, 6-3 in the quarterfinals at Flushing Meadows.
"I'm destroyed," Carreño Busta said, "but I'm very, very happy."
The 29-year-old from Spain also made it to the final four in New York in 2017, losing to eventual runner-up Kevin Anderson at that stage. That was the only previous Grand Slam semifinal appearance for Carreño Busta.
Read