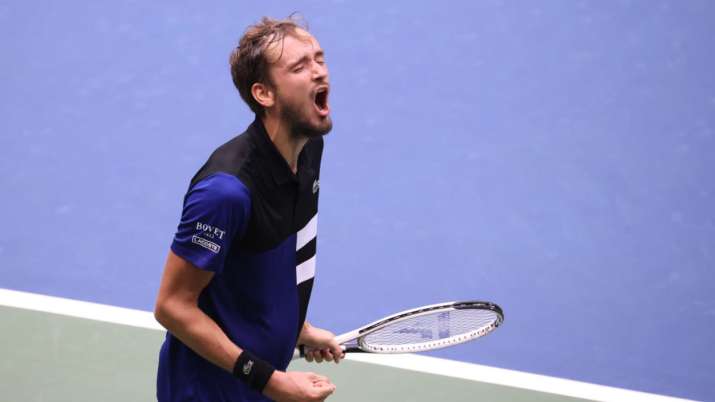 Not only had 2019 runner-up Daniil Medvedev not dropped a set in this U.S. Open entering his all-Russian quarterfinal against long-time pal Andrey Rublev, but Medvedev hadn't allowed more than four games in any set.
So when Rublev grabbed a sizable lead in the opening-set tiebreaker Wednesday and three times was a single point from closing it, the moment felt momentous. Turned out it was.
The No. 3-seeded Medvedev fought off that trio of chances for No. 10 Rublev in the tiebreaker by reeling off five points in a row, and was on his way to a 7-6 (6), 6-3, 7-6 (5) victory to return to the semifinals at Flushing Meadows.
The only concern for Medvedev in the latter stages was whether his body would hold up -- he was dealing with cramps and needed his right shoulder massaged by a trainer in the third set -- but he did, indeed, hold on.
Read