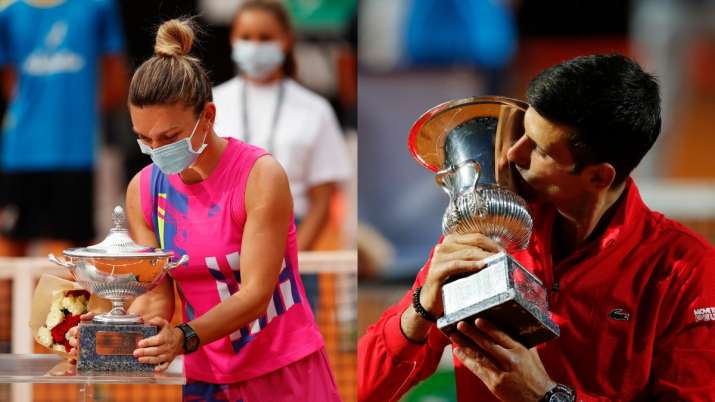 Do not count the WTA among those who were either surprised or upset that Simona Halep earned 10 euros (about $12) less than Novak Djokovic did for winning the Italian Open.
On Tuesday, a day after the two finals in Rome, a spokeswoman for the women's professional tour — much like the head of the tournament itself — basically shrugged off the discrepancy, chalking it up to a matter of math.
"This comes down to a simple rounding situation, that's all," WTA spokeswoman Amy Binder wrote in an email to The Associated Press.
A year ago, the difference between champion checks was much greater: The Italian Open is a top-tier Masters 1000 event for men (2019 champion Rafael Nadal earned about $1.1 million), and a second-tier Premier Five event for women (2019 champion Karolina Pliskova took home about $615,000).
This time, Halep and Djokovic each collected a winner's check of about $240,000, but Djokovic got slightly more than she did.
With spectators, a significant source of revenue, barred completely for most of the tournament because of the coronavirus pandemic — 1,000 fans were allowed in for the semifinals and finals — the ATP and WTA reduced prize money in Rome.
Read